First Column

Second Column
An Open-Source Social Intranet
Your organization is unique.
However, many of the challenges your organization faces, are not. Because we have purpose built EchidNET to solve the most common yet complex internal communication challenges, we like to say you're 80 per cent complete, right from the start. EchidNET is packed with social features like team pages for collaboration, commenting, liking and following, personalized activity streams, trending content, blogs and much more. Our fully customizable open-source solution let's you focus your budget where it counts - on the 20 per cent that makes your organization truly unique.
Build your Intranet faster and more affordably on the scalable and reliable open-source solution, EchidNET.
First Column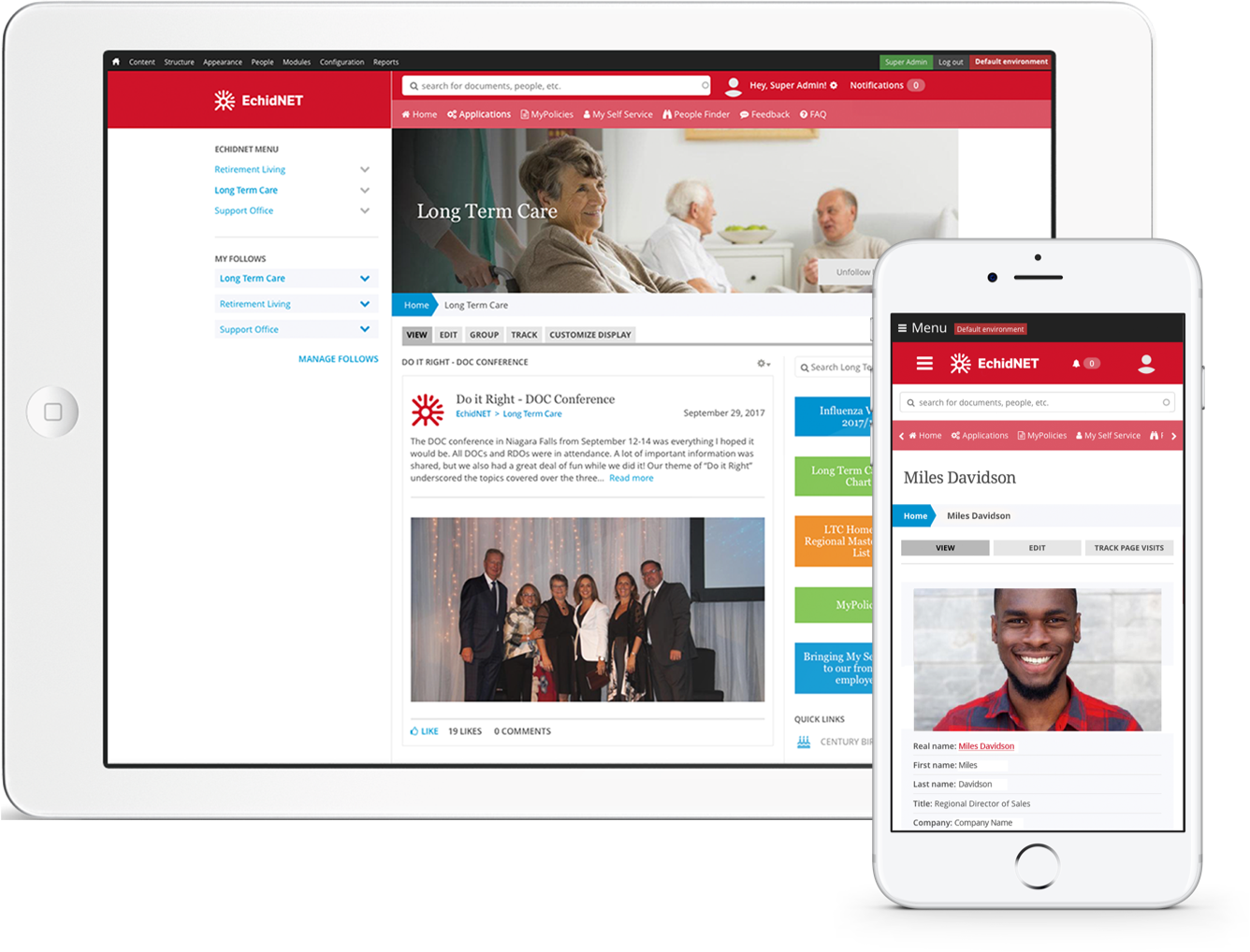 Second Column
Communicate
Effective and targeted communication is the key to success for any social Intranet. With EchidNET, you can manage, produce and publish, with easy authoring and site administration tools.
News, articles, releases, blogs, and more

Global messaging system

Granular workflow and content governance

Light-weight document management

Revision history, scheduled publishing

Usage analytics with detailed reporting

Customizable workflows
First Column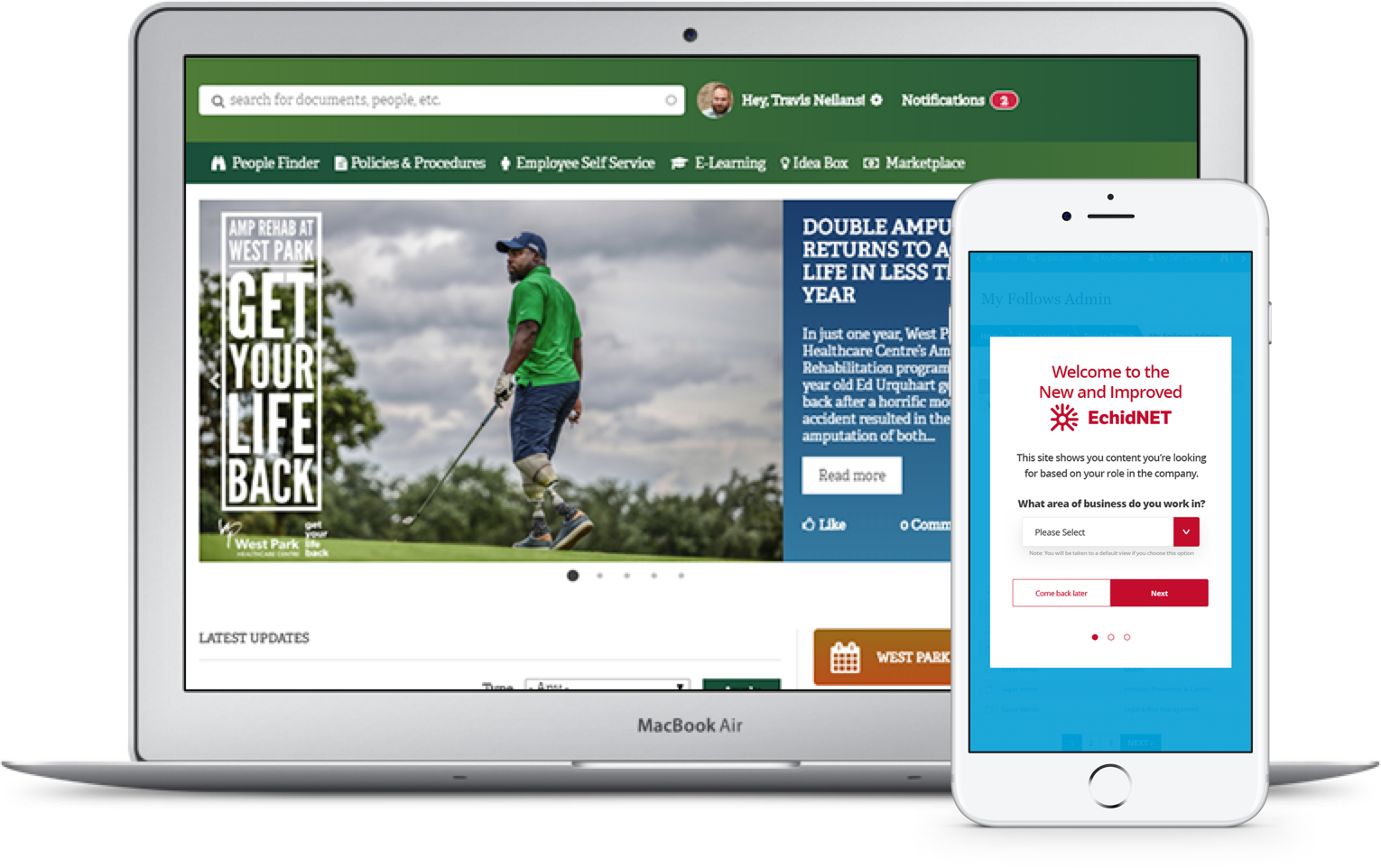 Second Column
Collaborate
Empower teams with tools that enable them to work from anywhere and to collaborate across multiple channels, sharing documents, having discussions and using a central hub. Stay organized, current and accessible.
Private and public collaboration spaces

Document and asset sharing

Forums for team discussions

Collect data with polls and webforms

Wikis and more
First Column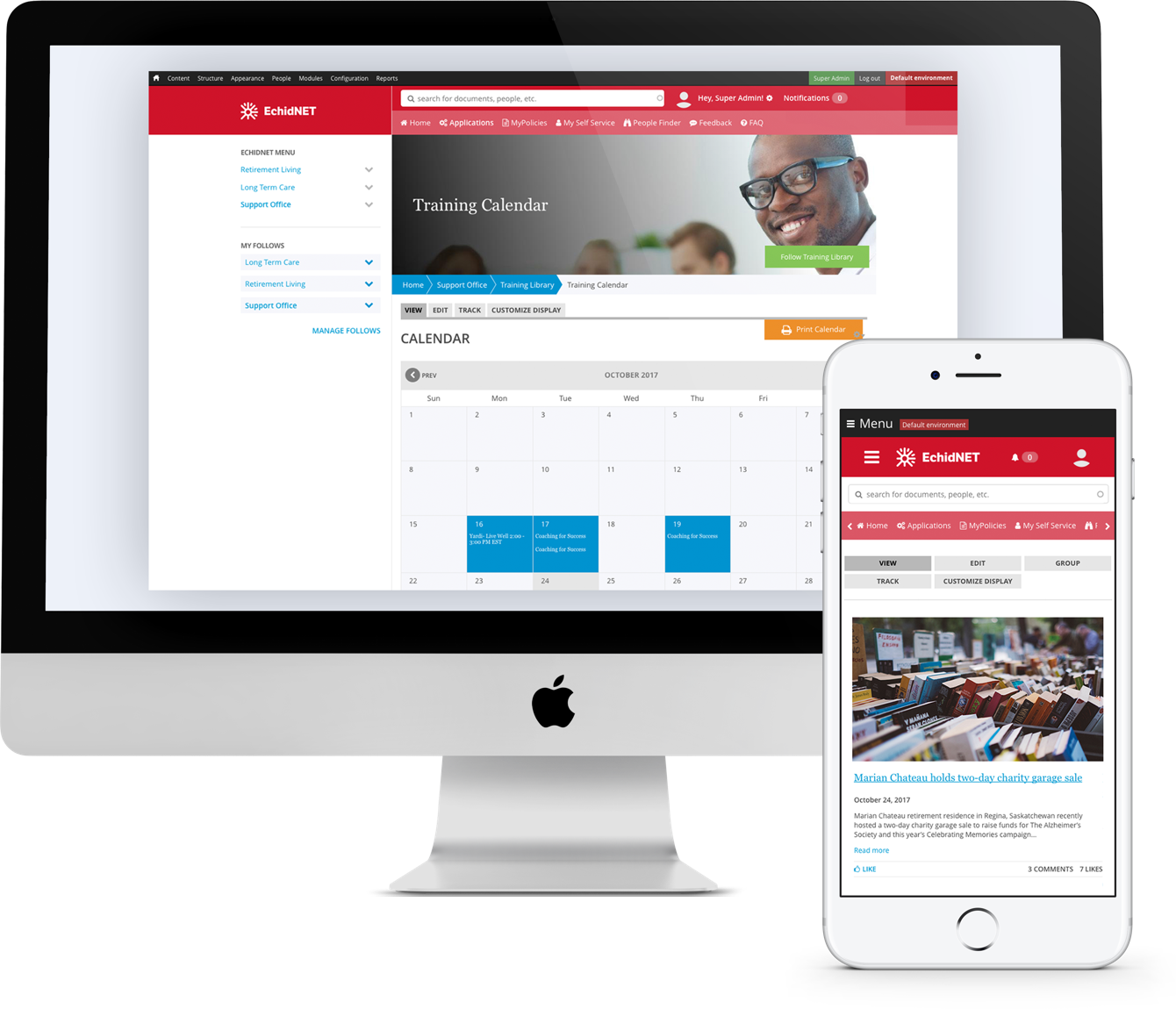 Second Column
Engage
Remove barriers to productivity and increase employee engagement.
Personalized dashboards and activity feeds

Social engagement tools - polls, forums, wikis, blogs, buy & sell

Events calendar with calendar and itinerary view

Employee recognition with gamification badges

Searchable staff directory with rich user profiles

Powerful and relevant search results - PDF, Word, video, and more.
Features
Out-of-the-box, EchidNET offer components designed to improve internal efficiencies throughout many organizations. The core components within the EchidNET solution include:
Active Directory integration

Single-Sign-On

Global notification system

Advanced search using Solr

Autocomplete

Facetted search results

"Did You Mean" functionality

Secure customizable collaboration spaces with follow ability and space-specific search

Personalized dashboard with activity streams

Light-weight document management system

Workflow and governance management

Revision tracking

Content aging notifications for owners

Personalized calendars with grid/list view

Searchable staff directory with rich profiles (Active Directory integrated)

Social media integration

Analytics integration

Drag and drop template design

Quick polls

Kudos, such as staff recognition with badges (gamification)

Discussion forums

News & announcements

Blogs

Buy and sell / classified ads / lost and found

Idea lab with up-voting

Weather widget
EchidNET is developed and maintained by Digital Echidna.